Hashtag Chennai is a reputed SEO Company in Chennai with proven results. We help businesses dominate on Google to maximise ROI and increase sales.
Best SEO Company in Chennai
Did you know that more than 97% of consumers begin their online experience with the search engine, and 47% of people click on one of the first three results thinking it is reliable?
This statistic simply shows how important it is to rank your business on the first page of Google. Now you might be wondering how is this possible. This is where SEO comes in.
Search Engine Optimisation is the process of enhancing the visibility of your website in Google and other search engines in an organic way. It is a major element of any digital marketing strategy alongside PPC, social media marketing, content marketing, and others.
It is a one-umbrella solution that can boost your brand awareness, traffic to your site, and help in growing your business. It keeps your brand competitive in an ever-changing digital landscape. When your business ranks higher in the search engine, it gains trust and authority.
Most importantly, SEO is the most cost-effective and scalable investment when compared to any other digital marketing strategy.
Being a leading SEO agency in Chennai, we at Hashtag Chennai know everything for your business. Getting your business in front of the right audience at the right time is crucial to not just enhancing your brand awareness, but also a brand that is considered trustworthy and notable, making your customers come back again and again.
However, don't expect SEO to bring in quick results. It's a slow burner. But when you get your way up the first page of Google, you can stay there in a sustainable way. You will gain a lot of traffic and stay ahead of your competitors.
Thus, SEO takes time but the results are worth the wait.
Hashtag Chennai – More Than Just an SEO Agency
HashtagChennai is a leading digital marketing agency in Anna Nagar, Chennai specializing in SEO, PPC and other digital marketing services, all supported by data and a growth experience that delivers results. We combine data, technology, and human intelligence to execute razor-sharp SEO strategies for B2B and B2C companies across the world.
HashtagChennai will perform an SEO audit to enhance all the elements of your website that are detrimental to your search engine ranking.
We go beyond the mile to ensure that our SEO techniques comply with Google algorithms, and follow only white-hat SEO methods. This way we ensure that the website gets rewarded for its unique, interesting, and relevant content and avoid any penalties related to black-hat SEO.
SEO Agency in Chennai That Businesses Trust
With a myriad of loyal clients who have trusted our SEO services for many years, Hashtag Chennai can be considered the best SEO company in Chennai. Brands and businesses rely on us to augment online visibility through best, transparent practices. 
Our experience helps us identify exactly what will work for local SEO in Chennai or a technical SEO. We leverage our experience and expertise to make use of tried and tested SEO tactics that we know will work quickly to enhance your rankings, traffic, conversions and sales. This way, we can save money for our clients while they enjoy getting better business.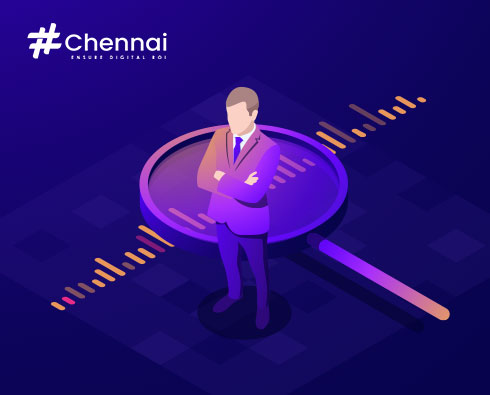 We offer SEO audits to analyse your website and to find out if the search engine is able to find, crawl, and index your website pages.
Keyword Research
Our effective keyword research helps us craft a solid SEO strategy that maximizes your visibility at every stage.
Content Writing
Content is the backbone of SEO. We create compelling content that can help your brands get talked about on social media.
We use proven technical SEO strategies like enhancing pagespeed, setting up SSL, sorting out 404 errors, updating XML sitemap, and changing internal linking for orphan pages.
Local SEO
We enhance your online visibility on a local level that increases online as well as foot traffic. We create and optimise your Google My Business Profile as a part of our local SEO strategy.
Link Building
We focus on building links that are relevant to your audience.This not just boosts your search engine ranking but also attracts traffic from potential customers.

Technical SEO Audit
Bugs-free and smooth running of your website make your customers as well as search engines happy.
Content Creation
We create high-quality content on the right topics and in the right structure that will exhibit your industry knowledge.
We strive hard to gain backlinks and referral traffic to your website that increases your domain authority.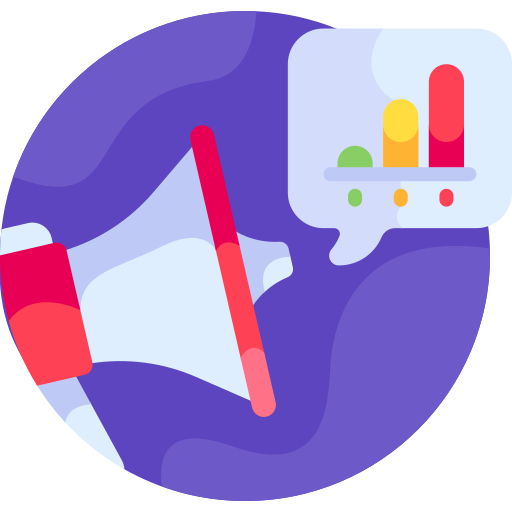 Reporting
We offer a monthly detailed report along with action plans for the subsequent months with an analysis of results.
We love our clients and they love our work
We are a result-oriented company where we have helped our clients rank on Page 1 against their competitors. We can do the same for your business!
Our Results Speak For Themselves
We are a result-oriented company where we have helped our clients rank on Page 1 against their competitors. We can do the same for your business!
If you are looking for something different and unique for your SEO needs, Hashtag Chennai is the answer to it.
We have the experience. We have a team.
No matter what your budget or requirements are, we can assure you of the best results.
We look forward to getting to know you and helping you take your business to new heights!
What is SEO?
SEO stands for Search Engine Optimization. It is the act of increasing traffic to your site by getting it to rank first in organic search results. There are over 200 factors that can affect your website's organic ranking. Hashtag Chennai has many years of SEO experience and can help you get your site to page one of Google.
How does SEO work?
Search engines choose their search results based on the relevancy and authority of the pages it has crawled and indexed.
Google uses more than 200 signals to score its search results. SEO includes technical and creative activities that influence and improve certain signals. Google stopped focusing on the individual ranking signals and instead looked at page rank's larger goal to provide the best answers to its users.
Why is SEO important for businesses?
SEO has become an essential part of digital marketing strategy. SEO can increase the quality of traffic to your site via organic search results. It will help you grow your sales and revenue. SEO is something that many of your competitors have started to do and enjoy benefits. Your business will lose its competitive edge if it doesn't have SEO.
How much does SEO cost in India?
SEO costs can vary widely. It all depends on the structure of your website, how competitive the keywords you want to rank for, the industry and the length of your SEO service.
SEO should be considered an investment. If your website ranks on page 1, Google will show you a huge ROI.
How do I choose the right SEO Company?
Search Google for SEO keywords to see if their website appears on page 1.
Talk to them to learn more about their SEO strategy. You can review their case studies and on-page & off-page optimization. Get references to verify the company's capabilities.
An SEO company with a long history can be a good choice as they will have the expertise and experience to help you choose.