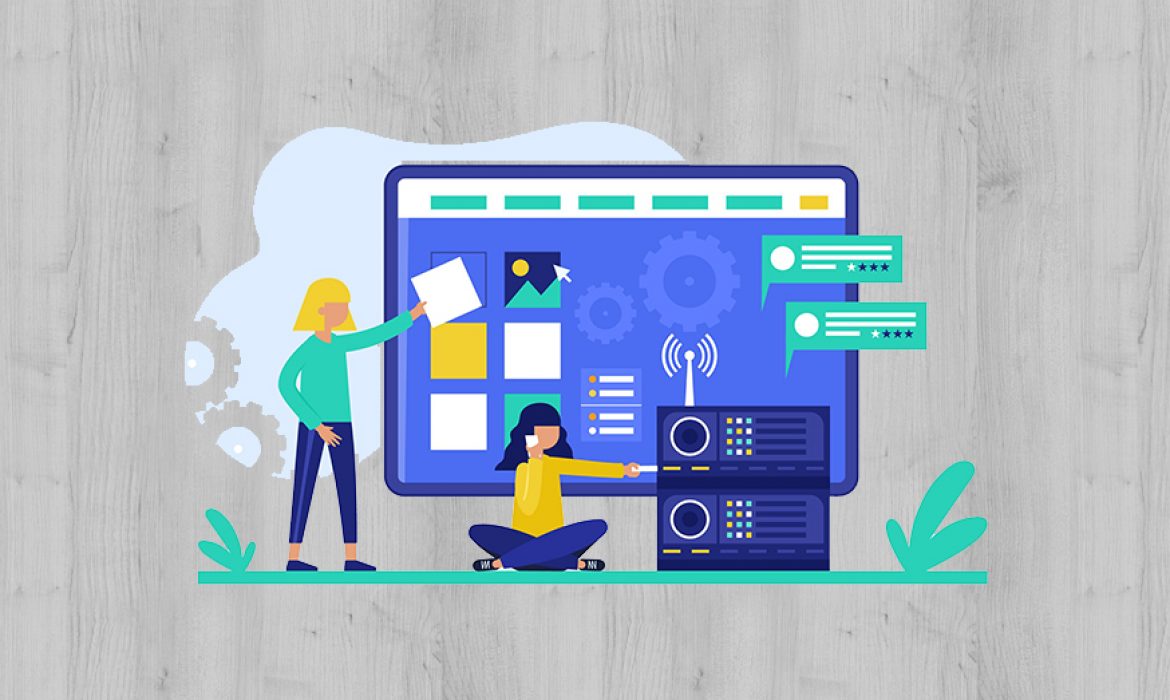 6 Signs shows that your website needs a redesign
"First impression is always the best impression," it is time to impress your audience with the arresting web design. An attractive website is the foundation to any business. No matter how frequently you update it, there is always a moment when you do not have a choice but to need to be tangled in revamping your website.
But, you might doubt that "how do we know that the right time has come to do the changes?" Well, it is not as hard as you think. Here we will list six signs, which will indicate to you that the moment has arrived.
Important Signs to Consider:
Privacy is the topmost priority for any customer when visiting a website. And no sensible customer would risk their personal information to buy something from your site if it is dangerous. So make sure your website is a secure place for your audience. Moreover, HTTPS is an essential parameter that helps builds trust between you and your customer.
In contrast to On-Page, Off-Page is the connections that you make outside of your site. Off-page SEO allows search engines to comprehend what other people think of your service, product, or website. It is like a review that critics give for a movie. If your site is good, you will get a link from their site, "Do follow." If not, then you will get a "No follow."
Website is not up-to-date:
 An attractive website is like an entrance to the shop. It should invite people to contact or buy something from you. It is possible only through a constant update. Without regular updation, your site will become antique and irrelevant, which will affect your ranking in SERP. Not only you, but your website too should be in latest trend.
Website is not Mobile-Friendly:
 Nearly 80% of search traffic comes from a mobile search, so optimizing your website mobile-friendly is important. Google has begun to base its ranking on mobile devices instead of the desktop versions of the website. So it's essential to give your visitors the amazing mobile experience on your website. 
If your current website is not mobile-friendly, then it is advisable to build your site from scratch.
According to Digital marketing experts, 47% of the audience expects a web page to load in 2 seconds or less. So, if your site is unresponsive or slow, people are likely to move to another website without witnessing how precious your content is to them.
If your site isn't loading fast enough, then your customers' interest is likely to decrease. This won't just hurt your business but also your SEO ranking. If you experience this, it is highly recommended to redesign your website.
The secret to the successful website is to make its visitors happy. If your website is hard to navigate or if your page has outdated content, it will strongly affect your site's engagement with the audience. It will also make users leave the site. To avoid that do frequent changes to your site, make it more appealing and easy to access. 
Update your content regularly; even small changes can enhance the user experience. A new site designed with user experience in mind top of the list is usually the best solution.
 There are several reasons why your ranking gets affect in SERP. But the key cause is SEO, the essential factor behind your digital appearances. If you see a notable decrease in traffic, it clearly explains that the visitors who visit your site haven't found the information they're seeking, and you might think about a website upgrade to gain them back.
Bonus Tip - Check on your Competitors:
Always keep an eye on your competitors. If you see that your competitors are performing better than you, they have better-performing site than yours. Then it is a serious warning that your site needs a redesign. Healthy competition is always a good thing. It allows you to grow in a better way.
If you sense any of the changes mentioned above, it is time to redesign your website.
How much will Redesigning Cost?
 The cost of redesigning the website varies astronomically, from a few hundred dollars to a few thousand dollars. It is not advisable to consider the amount mentioned on the internet. It is impossible to frame down the amount without properly analyzing the site, the owner's expectation, and the amount of work to be done. 
It is a better option to leave the problem in the hands of experts. In Hashtag Chennai, we have a team of experts who can do a site audit for you with proper estimation.
Planning to get the best SEO Off-Page strategy is not an easy task. It requires a level of skills and experience. If you are looking for a great way to do it, we are here at HASHTAG CHENNAI to make it for you. Get in touch with us to optimize your website.
Hashtag Chennai
#74/63, 2nd Street, Collector Nagar, Annanagar West Extn, Chennai - 600101.

+91 - 88382 72523

info@hashtagchennai.in